Product Benefits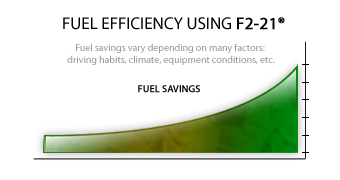 Fuel saving will vary depending on many factors such as
driving habit, speed, climate, car and equipment conditions, etc.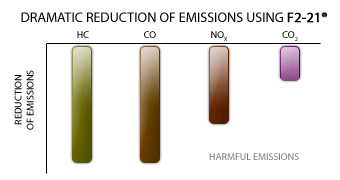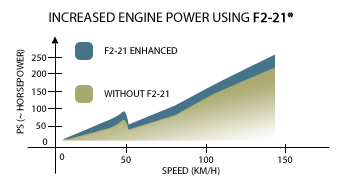 FOR THE USER
Improves fuel economy

Reduces exhaust emissions

Cleans engine deposits

Reduces maintenance costs and downtime

Protects and prolongs engine and equipment life

Increases engine power
FOR THE PLANET
Combat Climate Change

Protects the environment
FOR THE CAR
Allow the use of lower octane fuel (up to 5)

Reduces NVH (noise/vibration/harshness)

Dries out fuel system (absorbs water and protects engine and fuel system)

Improves lubrication for low sulfur fuels

Stops engine knocks

Always keep fuel fresh

eeLube® reduces friction, improves lubricity, and cleaner engine oil (beyond 10,000 miles), cleans piston head, ring, groove, and CCD
F2-21® CAN BE APPLIED EASILY FOR IMMEDIATE BENEFITS
Easy to use

Safe to handle

Non-toxic and non-flammable
F2-21® IS COST EFFECTIVE
No infrastructure changes needed

No capital investment required

Fuel savings and lowered maintenance costs more than offset the cost of using F2-21®.
Example of Field Test: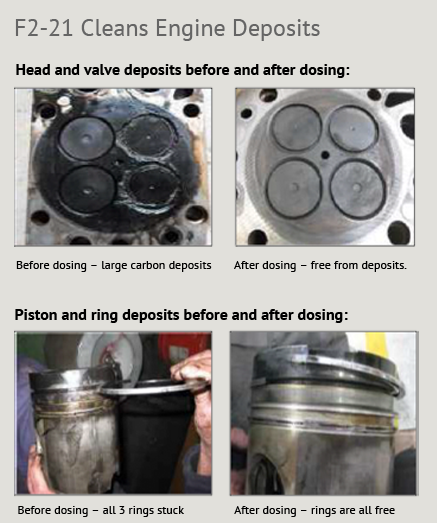 eeFuel® and eeLube® cleaned the injector, valve, combustion chamber, piston ring and groove deposits.